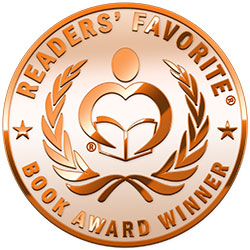 Reviewed by Jack Magnus for Readers' Favorite
Realabilities: Omnibus is a collection of educational comic books created by Nava R. Silton, Ph.D., and illustrated by Christopher Gomez. Most kids dread when the coach tells the team captains to start choosing their players. Who will be last, and how will they get past the humiliation and pain of rejection? In the first book in this series, The Real Goal, Ezra has been appointed one of the two soccer captains, and he learns an inspiring lesson when he chooses the least likely players to be on his team. Ezra is offended by the other captain Greg's cruel comments, and his new teammates are more than ready to show Ezra that they have the right stuff. Uno's math skills come in handy at a crucial moment, Melody's enhanced hearing allows her to sense where the ball is, and Seymour's ability to visualize likely events before they happen means their team is unstoppable.

Nava R. Silton's Realabilities: Omnibus introduces young readers to differently-abled kids as well as those with mental health disorders, and she does so in a collection of stories that are fun, illuminating, and inspiring. Far from seeing kids who are different as less than, these stories display the superhuman possibilities in every kid. The Real Abilities team that forms as a result of that first soccer game sets the stage for the following stories. Each of the six personalities is skillfully drawn and authentic, and watching as they work together is grand fun indeed. Christopher Gomez's artwork does a masterful job of helping to make these comics enlightening and entertaining. Who says learning can't be fun? They should check out this comic book series. Realabilities: Omnibus is most highly recommended.