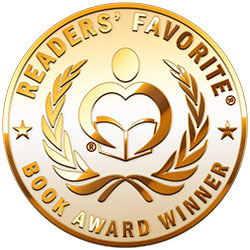 Reviewed by Susan Sewell for Readers' Favorite
A terrorist group strikes and an operative in a United States counter-terrorist agency is the target in the riveting novel, Retribution: An Alivia Morgan Thriller by David Joseph Antocci. Alivia, an agent for the New England Special Terrorist Division, is on vacation. Her vacation plans rapidly change when a bomb detonates at a rally in Boston, injuring and killing her team members. Claiming responsibility for the attack, the terrorists request that NEST turn Alivia over to them. If NEST doesn't comply, the group threatens to set off explosives around the city, endangering thousands of innocent lives. Because she sees no other alternative, Alivia turns herself over to them, believing her team will remove her quickly. However, things don't go as planned, and Alivia faces the enemy alone. Unable to wait to be rescued, Alivia must rely on her own ingenuity. Can she escape before it is too late?

Retribution: An Alivia Morgan Thriller by David Joseph Antocci is a riveting novel containing high stakes, action-packed scenes, and a race against the clock. The fierce protagonists, evil villains, and a fast-approaching deadline create an intense roller coaster ride from the first page until the last. It is an unputdownable book! Spellbinding, the storyline moves briskly while the suspense and anxiety escalate, culminating in an explosive finale. For the first book in a series, it makes a spectacular splash. Comparable to a James Patterson or Jack Carr thriller, this sensational novel promises to thrill everyone who loves terrorism novels jam-packed with action, violence, and intrigue. Due to the violent scenes containing torture and bloodshed, the story is more suitable for mature readers.