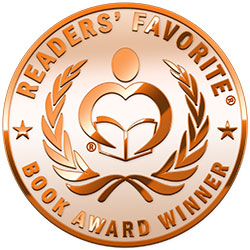 Reviewed by Romuald Dzemo for Readers' Favorite
A story about sporting dogs and bird-dogs in field trials may sound like a tale for kids, but when it is told by a master storyteller like Edward Pontacoloni, it becomes more than interesting. Rooster: A Field Trial Fable by Edward Pontacoloni features a wide collection of compelling characters, all coming together for the national championships. On one hand is the group of Tom, Mike, and Rooster, and on the other is the dare-devil Red Eyes, a dog that can play pretty rough and that won't let anyone get ahead of him. Red Eyes has been trained by rough and unforgiving men like Tall Charlie and Buck Arness, and it can be said "like owner like dog" of this team. With this cast of characters a story unfolds that will become a roller coaster ride of excitement and entertainment for the reader.

Pontacoloni knows how to seduce readers and he does so without warning. The writing is polished and it reads sweetly. The descriptions are terrific, vivid, and captivating. For instance: "Of the pups, the black-eared one fell to Tom to handle, likely because the others felt that the pup held no promise; it was unruly, its tail curved and angled at eleven o'clock, but it was a strong and vigorous dog, full with the desire of a desperately hungry forager. " (p. 6). It will be hard to read Rooster without falling in love with the lyrical style. The author writes beautifully and with confidence. Some of the descriptions are terrific, but even when detailed, it never feels boring. The author's voice comes across in a unique, clear and powerful way.

It takes an intelligent mind to conceive a gripping tale, but it takes genius to make it interesting, and Pontacoloni has got both. His work is hilarious, engaging, and absolutely entertaining, plus the author has got this unique way of saying things that will leave a smile on the faces of readers as they turn the pages. The story is well thought-out and, at every turn, the reader looks forward in anticipation to what happens next. Rooster offers many inspiring and invaluable lessons on friendship and courage.