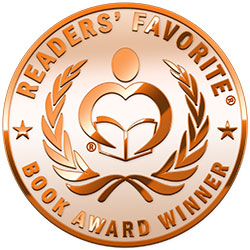 Reviewed by Cheryl E. Rodriguez for Readers' Favorite
Rosie's Umbrella written by Denny Taylor is a story of an unspeakable family secret. Rosie Llewelyn and her classmates are given an assignment to research their personal history, concentrating on the origin of their family name. But, what if you don't have a past? In the Llewelyns Boston home, there were no family photos, no stories shared; nothing seemed to exist before Rosie was born. However, after Aunt Sarah gets trapped in an elevator at work, everything changes. Rosie's aunt suddenly becomes grief stricken; the trauma of the past engulfs her whole being, changing her radically. For forty years, Rosie's parents and aunt had kept a secret; they were imprisoned by a gripping silence. When the past and the present collide, Rosie is determined to help her aunt unlock the memories of the past by going on a personal quest to discover her "own truth."

Rosie's Umbrella is a spellbinding piece of literature. Profound and exquisitely written, Denny Taylor's exceptional story lures you in. It is a story of heritage, of shame and regret. But more importantly, it is a pursuit of self discovery, healing and reconciliation. The opening quote by Martin Luther King Jr. summarizes the theme of the narrative: "Whatever affects one directly, affects all indirectly." Purposely illusive, the story is told through the confused and delusional voice of the young protagonist. The setting transcends time and location, the old and the new are intricately woven together. Most of the story is told through memories, recollections of thought, not in real time. The conflict is an internal struggle to find oneself, a rift between what is real and what is not. There are so many insightful thoughts described, especially regarding the power of storytelling, my favorite being: "There are always stories within stories." Using a directive within the text, I encourage you to "read deeply" the story of Rosie's Umbrella. Maybe you will find a bit of yourself within this unforgettable tale.