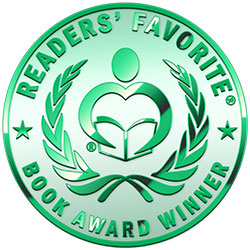 Reviewed by Anne-Marie Reynolds for Readers' Favorite
Samara's Peril by Jaye L Knight is book 3 of the Ilyon Chronicles. Emperor Daicon has finally made contact with his war strategist and it seems that all is lost for Samara. In a bid to intervene and stop the disastrous outcome, Lady Anne leads the Landale resistance on a mission to uncover more information, but what they find shocks them to the core and leads to more complications that nobody could ever have predicted. Using their new found knowledge, the resistance sets out to warn the King of Samara, but war is inevitable. They must fight two battles – one on the stronghold of Samara, and one on Jace's heart - and victory may only be achieved through a great sacrifice.

Samara's Peril (Ilyon Chronicles Book 3) by Jaye L Knight is the continuation of a Christian fantasy saga. Not having read the first two books in the series, I came into this one feeling that perhaps I might get lost. But, I can honestly say that it didn't spoil my enjoyment of the story one bit. I found that the author gave sufficient history from the previous books for me to follow this part of the saga easily. There is plenty of action going on and the plot seems to be quite deep. The scenes are described in great detail, enabling a reader to become fully immersed in the story, and the characters were developed sufficiently so that I could grasp who they were and the roles they played throughout the saga. All in all, a good book, but I do feel it is best read in sequence with the others to gain a better understanding of events.