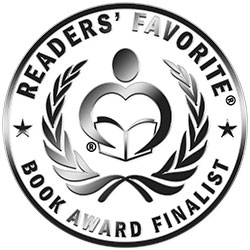 Reviewed by Christian Sia for Readers' Favorite
Scorn of Secrets by B. Truly is a mesmerizing coming-of-age story with strong themes and elaborately developed characters. When Madison Guillory's father dies leaving a huge gambling debt behind, her mother doesn't wait long to start dating again. After just a few months, she introduces Regan Jenkins to Madison and her sister, Tanya. Madison and Tanya are moved across the state to live with her mother's "Rico Suave" and his two sons. Madison is not as outgoing as her sister, and she wants to give her new family a chance. Everything seems to be just fine until a dreadful night in which her life is completely shattered. The problem is that she can't talk about what happened that night. No one will even believe her. But can she live with the secret?

This story is emotionally rich and filled with psychological underpinnings. Madison is a young girl who experiences sexual abuse and she finds herself in a very difficult situation. It is an experience that many young girls will identify with. B. Truly writes relationships brilliantly and I particularly loved the realism written into the encounter and the effect it has on her life; the text messages feel real, depicting the world of teenagers. The treatment she has received is something that will haunt her forever, but the challenge is communicating what happened to someone else. Scorn of Secrets is an immersive story with unforgettable characters and themes that are skillfully written, including love, sexual harassment, family, and friendship. The gorgeous prose is enticing and the conflict is expertly written to keep readers' eyes on Madison as they want to know what happens next.