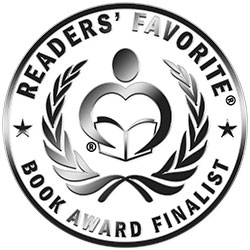 Reviewed by Ruffina Oserio for Readers' Favorite
Searching for Sarah by Phillip Vega is a novel for readers who enjoy well-crafted and emotionally moving stories with LGBTQ themes. Still grieving over the death of Nina, his sister, Tom Ruiz sets out to fulfill her dying wish; a journey to unravel the mystery of a woman named Sarah. The only thing he has is Nina's personal journal. As he begins to look for clues through his sister's diary, he is startled by the fact that he never even knew her at all, because she had a life partner that Tom did not know. Finding Sarah becomes an adventure that reveals a lot about family dynamics, prejudices, and a love so pure it is inspiring. Will he be able to find Sarah and discover who she is?

Phillip Vega is a great storyteller and an author who writes from the heart. This heartwarming tale will bring tears to the eyes of readers, warm their hearts, and have them reflecting on themes of love, family, and commitment. It is a suspenseful story filled with well-drawn and sophisticated characters. The author writes about family dynamics in a powerful way, using emotions and feelings to enrich the characters and creating situations that enable readers to appreciate the humanity of these characters. Searching for Sarah is a profoundly emotional story that will touch readers at deep and personal levels; it is a story of the triumph of love and its beauty, and fans of LGBTQ will find it irresistible. I found myself rooting for the characters, wanting to discover what will happen at the end of the road as I watched the frustrations in Tom. It is both inspiring and entertaining, one of those rare books that capture honest emotions and strong sentiments of love and loyalty.