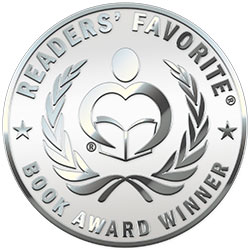 Reviewed by Frank Mutuma for Readers' Favorite
Killing is as easy as breathing when you are pushed. Don Talbot confirmed this on the day he lost his brothers-in-arms of the Echo Two squad. Silent Valor: One Man's Vietnam War by Rick Greenberg details the life of Don as a Marine in the Vietnam War. After Don arrived in Vietnam and joined the Delta team, a few things surprised him. He didn't see much combat, and he also couldn't see the endless acres of jungle that he had anticipated. Their camp was hit by rockets a few times, but Don was eager for more action, so he volunteered to join the Combined Action Program at the first opportunity. The Combined Action Program worked with the Popular Force to defend the rural villages. A few months after joining, matters became more intense with the North Vietnamese forces attacking. To find out how the major offense turned out and how Don survived, get yourself a copy of this book.

I was pleased to read the factual story of Don Talbot, which is about courage, resilience, and patriotism. I wish more recognition could have been given to these Marines, who gave so much for their country. Rick Greenberg has done a great job with Silent Valor. The narration and the steady pace kept me glued to the book from the first page. The suspense had me yearning for more. I loved the way that the author described the events and places so vividly. I also enjoyed how the emotions of the participants were captured, which made them relatable. It was touching to get into the minds of the Marines in the combat zone as they longed to get back home to their families. The author's easy-to-understand language will make the book accessible to all readers. I cannot wait to read more from this great author.