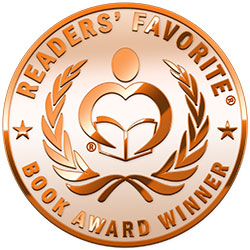 Reviewed by K.C. Finn for Readers' Favorite
Ski Weekend is a work of fiction in the thriller genre. It is aimed at young adults and was penned by Rektok Ross. The book follows a group of teenagers who are on a ski trip that goes terribly wrong when their SUV crashes and strands them in the mountains with no hope of calling help and limited food supplies. The lead character Sam is forced to take extreme measures to care for her brother after an attempt to seek out help leaves him with a broken leg and a fever that only gets worse as the crisis stretches out into days.

This is a suspenseful book that had me thoroughly hooked from page one, with the relationship between Sam and the other members of her group being quickly established as the group gets ready for their journey. The harsh conditions of a freezing mountain make for a brilliant backdrop to the story and Rektok Ross's excellent prose and descriptive writing leads the reader to imagine the danger in the cold and dark surroundings. As the story unfolds, the desperation begins to set in with the characters, and their slow descent into the darker aspects of survival necessity had me on the edge of my seat. The emotional journey of Ski Weekend is relentless as the events of the story force Sam and her companions to make life-changing realizations about themselves in the face of the constant need for life or death decision-making that will haunt them forever if they are able to survive. I'd recommend this book to any young adult readers.