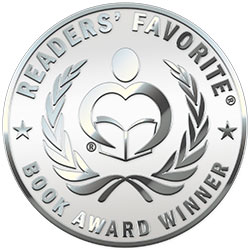 Reviewed by Lit Amri for Readers' Favorite
In Spartan and the Green Egg (A Trip to the Rainforest, Book 1) by Nabila Khashoggi, mind power makes everything possible. Spartan's dad brought him a book from his trip-a book about how to contact aliens from outer space. It sounds far-fetched, but then a green alien egg appears when Spartan and his friends attempt communication. Outside the treehouse, the egg transforms into a giant capsule-like spaceship. Spartan and his friends - Max, Tor, and Katie - and Spartan's dog, Grimm, embark on their first exploration of the Amazon rainforest. Famed for its biodiversity, the world's largest tropical rainforest is a perfect place for the young explorers to learn about different kinds of living plants and animals species. Also, they are able to meet native people of the rainforest and learn about their culture.

Deftly illustrated by Manuel Cadag, the beautiful, detailed drawings and bold colors of Spartan and the Green Egg are undeniably vibrant. The strong message of friendship, patience, empathy, and understanding is further enhanced by the highlighted real problem of the rainforest; deforestation. Here, Spartan and his friends lend a hand in fighting for the survival of the rainforest and its inhabitants against irresponsible loggers. All in all, this is an essential and imaginative book for inspiring even the youngest readers about exploration, as well as caring for the environment and learning about different cultures around the world. This is a commendable work from Khashoggi and a great start to the comic series. Where will the young explorers go next? I look forward to their forthcoming adventure.