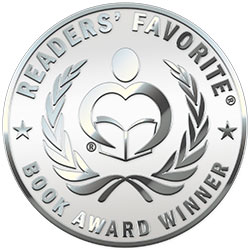 Reviewed by Anne Boiling for Readers' Favorite
Spin The Plate is a book that sheds light on child abuse. I found myself wondering which parts were true. Our protagonist is Jo; she was abused repeatedly by her father.

Jo dressed in bib overalls, kept her hair short, and bulked up to over 220 pounds. Jo was strong and fit but she wore clothing that made her look obese. She was a very talented tattoo artist.

Francis knew the moment he saw her that she was the woman from his vision. He had dreamed about a warrior with rust colored stripes on her face. He was riding a bus when he witnessed a man saying something rude to a female passenger. The passenger had jumped up like a warrior and the man scurried toward the door. Yes she was a warrior.

Spin the Plate is a heart wrenching and heartwarming story. The reader watches as Jo is transformed from an angry, terrified woman to a woman able to love and be loved. Reading about Jo's abuse angered me. She was constantly taking in strays, probably because she saw herself in them abused and abandoned. She and Francis were the odd couple and yet they worked well together. Francis was orphaned at a young age and raised by his two aunts. He was a Christian unafraid to carry a Bible in his back pocket or to ask God to guide him in reaching out to Jo. Both characters blossomed when together.

The plot was well developed and edgy. The author successfully shows the long term affect of child abuse. There is strong Christian overtones in this book. I enjoyed Spin the Plate and did not want it to end.