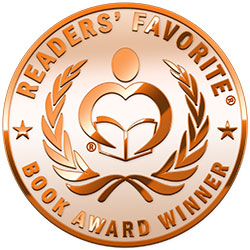 Reviewed by Michelle Robertson for Readers' Favorite
Starlette Universe: Eva from E-ville, written by Kathy Johnson and illustrated by Dick Kulpa, is book two of the series and is an adventurous, exciting, self-motivating comic book. Join the Starlette girls as they battle Eva from E-ville, overcome obstacles of good vs. evil and the struggles of everyday life, but with a very adventurous twist. Find out how these fashionable young starlettes fight evil individually and together.

The book is mostly geared toward young female readers interested in reading about fashionable female heroism, good vs. evil, and a unique twist on self-confidence and critical thinking. The author has created scenarios in which an overall dilemma is played out within chapters, as well as individual ones. All of the Starlette girls are battling one big issue as they individually battle their own. By presenting individual and group problems, issues, and dilemmas, the author appeals to a wide variety of young female readers. The layout, format of text, and illustrations make it an entirely new genre. The author and illustrator present this as Piction - a novel, a comic book, and fiction. It is truly a new-age version of a comic book, but better.

With bright pictures, fashionable and colorful layout and page design, and very unique dialog, the Starlette Universe: Eva from E-ville has presented a new way of reading. The book may be a bit confusing to read at first because of its very creative and unique design qualities. It will take an open mind to fully appreciate and comprehend the messages being presented within the text. I found this book to be intensely creative, incredibly intriguing, and extremely helpful to young women.