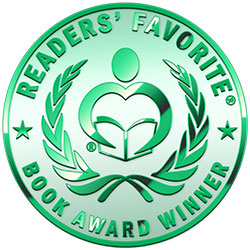 Reviewed by Rachel McGrath for Readers' Favorite
Starry, Starry Night by Dianne Burns is a wonderful collection of black and white pictures of stars waiting to be filled with colour and unique imagination. Only recently I discovered the concept of adult colouring books and, to be honest, I'm not sure if it is a new idea or something that is being re-introduced. What I love about the concept is that anyone can get something out of it. As children, we would colour for hours, using a variety of colours and techniques to bring a picture to life. Bringing this notion to the adult world releases creativity and, in many respects, allows for us to bring out our inner child, taking us away from the worries of daily life, letting us enter a world that, as children, we perhaps took for granted.

Starry, Starry Night by Dianne Burns offers a variety of different objects, all with intricate patterns that will keep users entertained for hours. Whether it is a project you start and stop, or spend time on until a page is completely coloured and complete, the outcome is individual. For users, it is purely about what they want to achieve out of their own endeavors. The author makes a statement at the start to 'de-stress your life one amazing star at a time,' giving her audience permission to set themselves free. The addition of small quotes throughout is a gentle reminder of life, imagination, and the beauty of appreciating things we may take for granted. A highly recommended book for any adult to keep on their shelf for when they most need it; whether it is something used frequently or on rare occasions, I am positive this collection will come in handy.