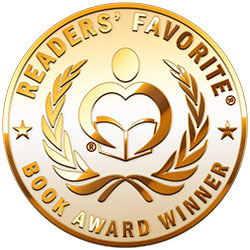 Reviewed by Natasha Jackson for Readers' Favorite
What do you do when the very algorithm you use to help find your customers the perfect match tells you who your imperfect match is? Well, if you're matchmaker Meg, you use the perfect opportunity, and get the intriguing but imperfect man out of your system. In Statistically Improbable: Dating by Design Book 2, Meg's coworker, Zander, is in need of a pretend girlfriend so he approaches her because, who else? Jennifer Peel has created a fun environment featuring two characters with hidden depths. The story starts with Meg and Zander's usual banter, but from there we learn what makes them tick and who they are beyond the work facades they put on each day.

My favorite part of Statistically Improbable is the basic premise. The science and math say that Meg and Zander are wrong for each other. If they start something, the Binary Search pretty much guarantees it won't end well. But the pull is too strong to resist. It doesn't matter that he's an arrogant player; what matters is that she wants him and he wants her, even if he doesn't want to. These two are much more than they appear and it makes their journey that much more entertaining. You knew right away that they had explosive chemistry and I had so much fun watching the fireworks. I truly enjoyed that there wasn't much mystery about their feelings. There wasn't a lot of back and forth that can get annoying. They wanted each other, but both had valid reasons for not going there, and watching them try to resist had me laughing out loud and flipping the pages eagerly.