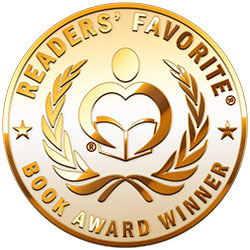 Reviewed by Christian Sia for Readers' Favorite
Swearing Off Stars by Danielle M. Wong is a historical romance with great twists. Meet Amelia Cole, a young woman who gets to be amongst the first women to study abroad at Oxford University. This might look like an opportunity of a lifetime for most people, but for Amelia, it is the best thing that ever happened as it offers her the freedom she couldn't enjoy in Brooklyn, living with her domineering parents. It is in Oxford that she meets and falls in love with a strong willed woman, a would-be actress, a fighter and staunch advocate for gender equality, Scarlett Daniels. But for political reasons, their romance is short-lived. Years roll by and Scarlett becomes a successful actress, but then a mysterious letter sets Amelia on a journey across oceans and continents for a woman she's loved and lost. Can what was lost be retrieved? It's for the reader to find out.

Swearing Off Stars is a very beautiful and engaging story with memorable characters and well-developed themes. The setting is well-painted and readers can visualize places and objects, and feel the cultural and political elements of the setting easily. I loved the powerful opening that immediately unveils the psychological state of the protagonist, giving the reader a faint idea of the conflict that is masterfully developed throughout the story. "It's a dark, starless night and part of me wants to turn around. There's so much energy inside my head, transitory thoughts and heavy regrets." The prose is impeccable and the first person narrative voice is arresting, pulling the reader irresistibly into the protagonist's point of view. Danielle M. Wong has a unique gift for plot and thematic development and she makes readers believe in her characters. The story is intelligently plotted, emotionally intense, and beguiling.