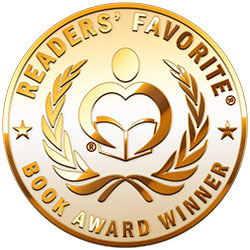 Reviewed by Emily-Jane Hills Orford for Readers' Favorite
Are you over forty and looking for a simpler way of life? Less stress, less fat, less cholesterol? Have you considered making any life changes, like perhaps a change in your diet? As we get older, our bodies change in so many ways. And we have to change along with our bodies, not just to help deal with the everyday stress of living, but also to give our bodies a better chance of coping with illness and the usual wear and tear on the body. Have you considered a vegan diet? One that would eliminate all animal products and by-products in your diet? Or even a partial vegan diet? There are many benefits in eating primarily or solely plant-based foods. You're protecting animals, protecting the environment (because the animal-based food industry produces a lot of waste that is toxic to the environment), and you're giving your body less cholesterol, more energy, and so much more.

This vegan diet idea, or perhaps it's more of an un-diet since it's not a crash course in weight loss, is the basis for Sandra Sellani and Susan Sellani's very resourceful and informative book, The 40-Year-Old Vegan: 75 Recipes to Make You Leaner, Cleaner, and Greener in the Second Half of Life, is much more than just a recipe book. Yes, there are lots of recipes, 75 as the title indicates. But there is a wealth of information provided by the authors and other professionals in the area of nutrition and vegan diets. This is a must-have guide to a healthier eating plan. Whether you want to become totally vegan, or just incorporate some vegan ideas into your diet, this is the book to help guide you along. It doesn't insist on a total conversion. In fact, one of the authors is only partially vegan. And, it points out that any change in diet must be gradual, as our bodies are used to certain foods and the downfall of any rash diet plan is the rebound binge eating. There is a detailed guide included to gradually introducing vegan foods into your diet. And, of course, there are the recipes, complete with clear, concise instructions, suggestions of alternatives to certain ingredients and colorful illustrations to tempt the palate. This book is a must for any health-conscious person.