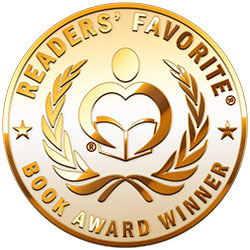 Reviewed by Viga Boland for Readers' Favorite
It's a real treat to find a legal mystery fiction that you can get into quickly and enjoy the unfolding plot without getting lost in a copious amount of lawyer jargon as happens to too many legal thrillers. Teresa Burrell, author of The Advocate's Homicide, is a lawyer, but her focus isn't on impressing readers with her knowledge: it's on telling an absorbing story based on a too common and very sad social issue: paedophilia. Burrell wants her readers to understand the devastating long term effects of sexual abuse, in this case on young boys. Can it lead them to abuse others? Can it even make them murder their abusers? And how does working with abused adolescents like those in The Advocate's Homicides affect the therapists and the children's lawyers. And could an abused child be convicted of murder even when the evidence doesn't really add up?

Readers will get thoroughly caught up in the plight of a drug addict's son whom lawyer Sabre O. Brown refuses to believe has murdered and partially buried his abuser. Like Sabre, we don't believe he's guilty. Then, when more bodies show up and their murders are similar to this one, Sabre and her associates decide there's a lot more to these homicides than abused children taking revenge. Readers will be kept guessing who the real perp is almost to the end as the team exhausts itself investigating every possible suspect and scenario. The strength of Teresa Burrell's writing lies in her marvellous use of dialogue to keep the story moving. When it comes to descriptions and facts, she keeps it short and on a need to know basis only. This makes reading The Advocate's Homicide so enjoyable and so quick, but never with a lack of believable characters who chatter amicably, tease each other and joke around, like real people do. The Advocate's Homicide is a wonderful blend of good and bad and will most likely have readers unfamiliar with Teresa Burrell looking at the other books in this series. I certainly intend to check them out.