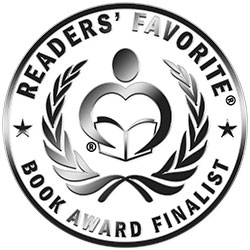 Reviewed by Kelly Santana for Readers' Favorite
"The Answer: The Road to Peace" is an inspiring story written by R.S. Kurtz. In this book, Mrs. Kurtz tells about her personal journey through her more than 80 years of life. In this candid narrative, she describes what was like growing up as a Jewish girl while assuming many roles (daughter, sister, wife, mother and later on grandmother) and searching for answers about religion, spirituality and inner growth. With her inquisitive nature, Rose Kurtz researches various religions, and probes many questions on her quest for God. Although she cannot find the exact answer for her questions, her life experiences and her spirituality guide her to believe that there is more to life than simply satisfying our individualistic needs. Mrs. Kurtz chooses the Baha´i Faith as the one which gives her the best road for inner peace and sense of accomplishment in life. She discusses her beliefs in giving and the betterment of mankind, and gives practical advice about spiritual growth and taking care of the mind, body and soul.

"The Answer: The Road to Peace" was a delightful book. While trying to bring important facts about her life forward, Rose Kurtz is concise and entertaining, making me want to dig deeply into the story. Among many passages that I enjoyed, I give special kudos to the mystic side of her book. Mrs. Kurtz brought up the thoughtful relationship she had with her older sister, Clara, including her sister´s medium abilities, and cited a situation that happened and made her know when her beloved sister passed away. I liked that while explaining her position about God, spirituality and the meaning of life, Mrs. Kurtz gave a snapshot on various world religions without being pretentious or biased. Lastly, I want to commend her approach to life. The sharing of her personal experiences can help many people to reflect and search for ways to become better individuals.