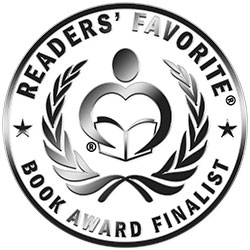 Reviewed by Shrabastee Chakraborty for Readers' Favorite
Baking had always been Anna's passion, something she learned from her grandmother Beatrice at a young age. After her grandmother's death, Anna decided to run Bea's Bakery, her family legacy and a staple for the townspeople of Mystic Water. Yet, she could not let go of her dream of someday opening her beachside bakery. Following a breakup and in a drunken stupor, Anna created a dough boy using Beatrice's secret ingredient. The next day, there was a handsome stranger at her bakery, serving customers with her and charming the entire town. Things became complicated when Anna's best friend fell for him. Who was this mysterious guy? Can Anna cope with so many heartbreaks and what will happen to her dreams? Find out in The Baker's Man, a novel by Jennifer Moorman.

As a magical realism aficionado, I can say that this novel catered to my tastes perfectly. If you are a fan of Heather Webber, Sarah Addison Allen, or Laura Esquivel, this book is guaranteed to be a great read. Jennifer Moorman invoked the southern magical charm found in Webber's books, coated it with the culinary delights reminiscent of Garden Spells, and finally added a layer of romantic angst. Yet, her recipe is unique, creating a delicious treat brimful with love, magic, and baked goods. The literary references sprinkled throughout the narrative were like hidden gems. I rooted for Anna, who had a trusting, loving heart. I wished for her long-cherished dreams to come true, triumphing over all her indecision and insecurities. The solidarity of the friends and neighbors, who came together to help Anna at the moment of her most desperate need, moved me to tears. Moorman's novel shows the importance of following your heart and creating your blazing trail, and believing that the puzzle pieces will eventually fall into place. I recommend The Baker's Man to any reader who appreciates magical realism or a small-town romance.