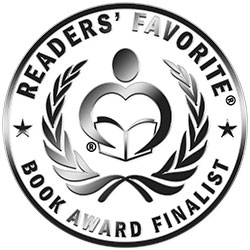 Reviewed by Melinda Hills for Readers' Favorite
"If you want to eliminate suffering in the world, eliminate all that is dark and negative in yourself." That is a powerful statement that is only part of the wisdom Victor Byrd shares with readers in "The Bare Bones of the Buddha's Teaching". This book works through the components of Buddhist beliefs complete with the 12 Nidanas and the framework for raising ourselves out of ignorance and misery, the 8 Fold Path. Byrd clearly leads the reader through the content of the teachings of Buddha and how they apply to our lives today with the practice of mindfulness and a study of how to elevate our humanity by understanding the true nature of ourselves. With a strong background in traditional psychology and philosophy, he helps to bridge the gap between centuries of 'Western Thinking' and the Eastern traditions that spawned the Buddhist movement and spread it throughout the East.

As an introduction to Buddhist thought and practices, "The Bare Bones of the Buddha's Teaching" is quite thorough and filled with stories, quotes and references to a wide variety of sources that illustrate in Western terms what the Buddha taught to his followers over 2,500 years ago. Without any condemnation or rejection of any other religious doctrine, the key elements to achieving Enlightenment or Awakening are carefully explained. In fact, Byrd cites examples of statements and lessons of other prophetic and messianic figures including Jesus' and Muslim writings. Byrd provides readers with a blueprint for developing an understanding of this complex system of beliefs that is intended to lead to further study and a personal quest for the serenity that comes from learning how to rise above the pettiness of our everyday lives.