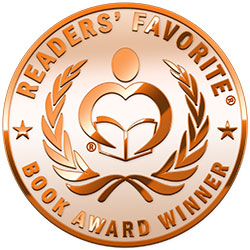 Reviewed by Anne-Marie Reynolds for Readers' Favorite
The Big Tilt by Dan Flanigan is the second book in the Peter O'Keefe series. Peter O'Keefe has had some close shaves in his life, not least the Vietnam War and a showdown with a crime boss called Mr. Canada in the Arizona desert. A year on from that, O'Keefe finds himself in deep trouble in his own hometown, when an old school crush is murdered. But something doesn't seem right. A friend of O'Keefe's, Mike Harrigan, is in serious trouble, accused of things he didn't do and O'Keefe now has a price on his head. Going deep into the criminal underworld, O'Keefe begins to uncover things that some people would prefer stayed hidden and his life is suddenly in the balance. Can he uncover the truth in time or will he become another statistic?

The Big Tilt (Peter O'Keefe Book 2) by Dan Flanigan is a thrilling read. I did find the beginning a little confusing but I suspect that's because I haven't read the first book – this is one of those series where the books need to be read in order. There is more than one story here, at least three different ones, but they are woven together with all becoming clear at the end. It is written well, very clear and easy-to-understand language (no jargon, which is a bonus), and a great plot, albeit a little complex at times. There is plenty of action and the author's legal background really shone through at times. A gripping tale, this has some great characters, believable, real people who grow throughout the story. With plenty of action, this is one story you won't want to put down.