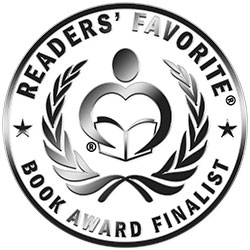 Reviewed by Tracy Slowiak for Readers' Favorite
In a great new story by debut author Nina Blakeman, The Blow-up Man is a thriller that will keep readers obsessively turning the pages from the very start all the way through until the very end, determined to find out what happens. Follow the story of Faye Brady, a woman who thinks she may have found love with Dr. Todd Davis, her mentor, as she is preparing for her PhD. His life definitely comes with complications, however, including the mother of his twin daughters, Annette. Faye has little experience in the world of love, and certainly none of the dangerous manipulations and vengefulness of a person like Annette. Will Faye survive to be with the man she loves? You'll need to read the book to find out!

I very much enjoyed The Blow-up Man. Author Nina Blakeman has done a great job in creating characters that her readers will connect with, relate to, and truly come to care about, thinking about long after the story is done. If that isn't a hallmark of a great author, I'm not sure what is. The story is one that kept me on the edge of my seat. It is quite the psychological thriller and was full of twists and turns I truly did not expect. For a person who reads a great deal, and can usually figure out the ending of books well in advance, this was quite a treat! I am pleased to be able to recommend this book, and look forward to reading more from the promising author, Nina Blakeman, as soon as she has something else available.