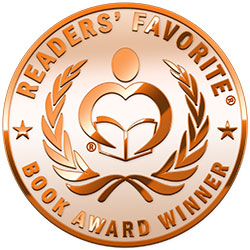 Reviewed by Edith Wairimu for Readers' Favorite
The Bounty Hunter's Bride by Janis Jakes is a rewarding Christian romance novella with surprising sub-plots and a delightful ending. Luke Lancaster is a skilled bounty hunter contracted to track Billie, an alleged dangerous criminal on the run. But they are being trailed too, and when both fugitive and bounty hunter get caught up in an almost fatal attack, Luke hesitates to rescue Billie. Still, he helps her and both survive. Billie is unsure why Luke did not leave her to die. Part Comanche, Luke was raised by his Christian mother. Now, he is at odds with his faith after having gone through a tragic event in his past. Though Billie is introduced to Luke's life, she believes his work and her profession as a school teacher will keep them apart.

I was fascinated by the story from the opening scene which involves Luke and Billie's face off. The story does not lose momentum and throughout, Billie and Luke are pursued by powerful criminals. I also loved that the characters are complex and intriguing. Luke is struggling with events in his past. Growing up, he also felt torn between two worlds. His mother was white and his father is Comanche. His estranged relationship with his father is explored in the book. The sub-plot helps flesh out Luke and his sisters' backgrounds. Surrounded by danger and separated by social attitudes and their professions, Luke and Billie's love is original and captivating as it includes two people from contrasting backgrounds. The Bounty Hunter's Bride by Janis Jakes is a historical novella that readers will love for its creative plot and relatable characters.