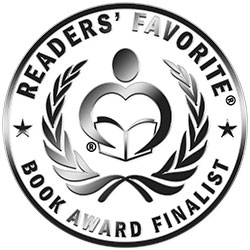 Reviewed by Shrabastee Chakraborty for Readers' Favorite
As a neurodivergent kid and an easy target for vicious bullies, CeeCee has never had a peaceful day in school. Her frequent lapses of focus and slipping grades concern her teachers and the counselor. Although Trudy has always been a calming presence, a sudden fallout with her makes CeeCee even more agitated. Skipping the rest of her classes, she wanders aimlessly until she reaches a deserted alley. Here, she is transported to the byways, an otherworldly maze of alleys and jumbled buildings that harbor curious characters. As CeeCee tries desperately to escape, she must confront a crazy pervert, a persistent drug dealer, an egotistical queen, and lethal blobs of color. Read about CeeCee's escapades in The Byways, Mary Pascual's modern retelling of Alice in Wonderland.

In her novel, Pascual masterfully creates a dark, creepy world that lurks in the shadows unbeknownst to ordinary people. The never-ending, mind-boggling series of alleys with their sinister magic haunted me long after I finished the book. Pascual was adept at conveying the emotions in her writing, making CeeCee's doubts, paranoia, and hopelessness palpable. It made me feel as if, instead of her, I was stuck in a terrible nightmare. Every new turn in the byways brought us face-to-face with bizarre characters and unprecedented adventures. Yet, CeeCee proved to be a strong protagonist with fierce determination, and I could not help rooting for her. As she pushed her way through the ordeals, ignoring the naysayers and breaking the stereotypes, I realized that this book was not merely a retelling but also an allegorical tale. Pascual showed how forgetting our worth could send us tumbling down an endless abyss of depression, where dark temptations could imprison us for life. We can win the battle and see the light again by recognizing our strengths and believing in ourselves. I recommend The Byways to anyone who loves dark fantasy. This book would be perfect for the fans of Neil Gaiman and Naomi Novik.