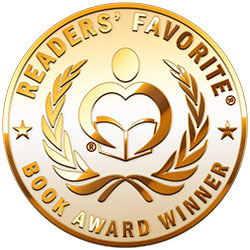 Reviewed by Vincent Dublado for Readers' Favorite
As the first book in The Biogenesis War series, The Chiral Agent is a provocative science fiction thriller novel with intelligent ideas. L.L. Richman's hero is Captain Jonathan Micah Case of the Alliance Navy, an innocent man on the run. Set in the far future where humanity has reached the stars, Case had been previously thought dead. He regains consciousness with no memory of his past and with a voice talking inside his head. On top of that, the military that he served is tracking him down. With the aid of Doctor Samantha Travis, Case discovers who he really is. They have stolen his identity through chiral cloning. Jonathan and Micah have become two physical personas, where one is a mere extraction of the original's biomatter. Micah must turn the tables on those running against him to get his life back, for they will not stop until they obtain the research, steal the samples, and destroy everything else.

The tension comes from the novel's cat and mouse game premise. Either Micah is hunted down, or he gets to them first. He is automatically placed at a great disadvantage upon waking up with memory loss, and he tries to put the pieces of the puzzle together with the help of some morally-driven individuals and that annoying voice inside his head. Hats off to L.L. Richman, who chooses to dabble in ideas in a genre that is saturated by robots and aliens. In a time when we read about cloning and gene editing, the science in The Chiral Agent is theoretically possible, as well as the moral implications that go with it. Richman's writing makes it even larger and more encompassing, as the author writes with bold and evocative strokes, and you don't mind reading the technical explanations within the dialogues because it keeps you in the zone. This is a tense and entertaining science fiction series that would be a shame to miss.