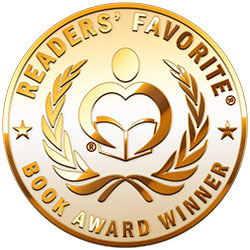 Reviewed by Marta Tandori for Readers' Favorite
The Dark Trail is the smoldering sixth book in J.C. Fields' Sean Kruger FBI thriller series and this latest offering certainly doesn't disappoint. When Deputy Director of the FBI, Alan Seltzer, is brutally executed during an early morning bike ride, FBI profiler and his good friend, Sean Kruger, is tasked with hunting down his killer. The Director of the FBI suspects that Sean's former friend had been looking into similarities between a number of FBI investigations around the country and that it may have gotten him killed. Assisted by his friend, JR, a member of the FBI Cyber Crimes Division, and associates Sandy Knoll, a retired Special Forces Major, and Jimmie Gibbs, a former Navy Seal, it isn't long before Sean and his team set their sights on Alan's killer – only to have him disappear right under their noses. When they finally track down their suspect some months later, Sean and his team quickly discover that Alan's murder was just another in a series of recent killings targeting powerful individuals from various ethnic groups. With Sean's fifty-seventh birthday and his mandatory retirement from the FBI looming in front of them, the team is in a race against time to find Alan's killer and get to the bottom of what could potentially be a much bigger threat to national security.

The Dark Trail has all the requisites for a solid FBI thriller. There's plenty of action, sinister characters, and the threat of Russian hackers and the dark web to keep things interesting. The theme of honoring the fellow fallen is prevalent throughout the story. Fields uses parallel narrative shifts to effectively build momentum and suspense but what makes the story so engaging is Fields' protagonist. Kruger's longstanding and illustrious career with the FBI has made him a legend within the Bureau, but in addition to being well-respected, he's somewhat of an anomaly in that he's also a nice guy who doesn't like taking credit for his many accomplishments. Complementing Kruger is a cast of colorful characters who add their own special skill sets to the plot, ratcheting up the interest quotient. As expected, there's not a whole lot of sentiment in this type of thriller, but there's just enough to show that none of the characters is above a certain degree of vulnerability and humility which makes them all the more relatable. The Dark Trail checks all the right boxes. It's sure to leave lovers of the genre satisfied and is highly recommended.