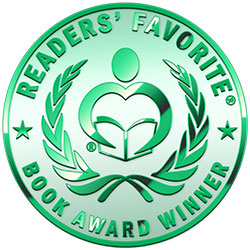 Reviewed by Mamta Madhavan for Readers' Favorite
It was Casey's first day at school and she was scared. She was starting a new school in the middle of the year. Casey was afraid just thinking how the day would be and the more she thought about it, her fears became more intense. It became too much for her to bear as her fears took over her thoughts of the day. She decided to give her fears to the Lord and his grace blew her fears away. As she walked through the doors of her new school, she remembered the Lord and his grace. It gave her peace of mind and strength and she was happy with the kindness God showered on her. At home she collided with her mother's antique porcelain vase and it broke but Casey's mother was not angry with her; instead, she forgave Casey and showered her with kindness.

The Day Grace Saved Me by Katrina De La Fe reiterates the presence of God in everybody's lives and his kindness and grace. It is a book about healing, kindness, grace, and forgiving. The illustrations are adorable and they bring the concept alive. The Reflection section in the book makes it interactive and is helpful to young readers when it comes to reflecting on God and his kindness. This book will help children in their spiritual growth and will encourage them to practice forgiveness and kindness. It is a good story for reading aloud sessions in classrooms and school libraries, and God's amazing grace is palpable through the story. The book can be used in Bible classes too because through Casey youngsters will be able to understand how God and his kindness and grace work. It will also help children have faith and belief in God.