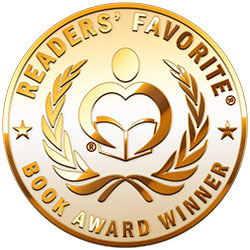 Reviewed by Jamie Michele for Readers' Favorite
The De-Coding of Jo: Keys to Eternity by Lali A. Love is the third novel in the young adult dark fantasy Ascending Angel Academy series, preceded by book one, Hall of Ignorance, and book two, Blade of Truth. The shreds of humanity are on the brink in an epic conclusion that sees the protagonist we've seen grow and within this volume blossom into a young woman who better understands herself, her purpose, and her power. The path to getting there is rocky. Josephine "Jo" is in a juxtaposition both internally and externally with her form and function, as well as alternating timelines and antagonism across all that can and will destroy the world, and so much more. The crux of this wide-reaching and multi-layered finale is the epitome of good versus evil. A prophecy is realized, powers are in jeopardy of capture, a journey of the Legendary, Roma and Jo, armed with the Blade of Truth advances, and the Plague of Chaos must be crushed once and for all.

All roads in the Ascending Angel Academy series lead to Keys to Eternity, the culmination of a massively ambitious and deliciously executed trilogy by Lali A. Love. There is a zero percent chance that this installment will be understood and comfortably followed if a reader has not been in Jo's world with the previous two novels. Aside from robbing oneself of a brilliant arc, the themes are far too complex to grapple with solo. Sorry not sorry, folks. Love's philosophical elements have the same level of oomph that the action sequences carry and we continue to be shown the frailty of our non-fiction existence while witnessing an alternative perspective of what is in Love's masterful fiction. Existence and reason, the connection of one to all and to absolutely everything, and the nature of reality are bundled in profoundly honest prose. It's not called the Blade of Truth for nothing. "I realized this was not a coincidental occurrence. After all, everything transpired by Divine Design." Love speaks to us through the journey of Jo and we must all listen. Very highly recommended.