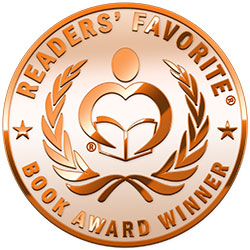 Reviewed by Philip Van Heusen for Readers' Favorite
"The biggest trees were once seeds!" This phrase sums up the motivation of this book. JT Hustlez encourages the reader of Drive to Freedom: The Hustler's Guide to Becoming an Independent Courier to start small and then grow their business. Many people want to start their own business but fail to see the potholes along the road. JT has authored this little book to enlighten and gently guide people in their quest for entrepreneurship. The path is not detailed because individuals must make their own way. Some basics and guidelines must be adhered to, but the author does not insist that his path be followed religiously. Equipment, routes, employees, and business structure are all covered in this book. If you have any thoughts about becoming an Independent Courier, this is the book for you. Read it with an open and receptive mind. Pay attention and think through the process before committing to a new way of living.

JT Hustlez has been there, done that. He speaks to his readers based on years of successful entrepreneurship, sharing what it takes to make it as an Independent Courier. In Drive to Freedom, he gives his readers much more than they need to be efficient in a courier business. He shares steps and basics to make it in any business endeavor. The information shared in this book is of much more value than its purchase price. JT not only shares important information, but he does it humorously. This easy-to-understand guide is invaluable for anyone wanting to start any kind of business. Being an experienced hustler, JT is the perfect person to teach others how to get their hustle on.