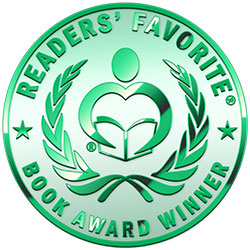 Reviewed by Stephanie Dagg for Readers' Favorite
"The Ebay Code" by Charles Salter (Volume 2 of 'The Ebay Detective') is every bit as good as the first book in this series. The author continues the theme of basing his novel on actual events, which makes it so immediate and that much more sinister. Major Brad Stout was appointed as an Ebay Detective at the end of the last novel and he throws himself into his new role enthusiastically. Following up a terrorist threat he needs to decipher a code in order to intercept their deals on Ebay. In this adventure Brad teams up with the interesting and complex Pierre, now his father-in-law, to try and prevent a horrendous international incident involving radioactive matter. Amidst the tension and excitement, there's domestic happiness and tenderness, family commitment, frustration, moments of humour and much to enjoy.

Salter creates brilliant characters. Every one, however minor, is rounded and has a real role to play. Mary Lou and her parents bring some fresh interest in this story. The plot is exciting, built soundly on real events and everyone's familiarity with Ebay. From these factual foundations a superbly imaginative story springs, and the action doesn't end even at the end. There is a new development waiting for us there. Settings are superbly depicted, with great attention to detail and adding yet more realism to the story. I don't think there is anyone who wouldn't enjoy this novel as it has all the ingredients an engrossing modern thriller needs. It is a successful and riveting read.