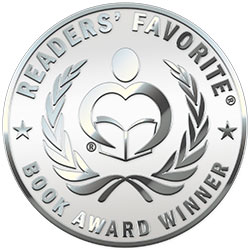 Reviewed by Emily-Jane Hills Orford for Readers' Favorite
Did you know that there is something very magical and enchanted about an oak tree? It's perhaps one of the oldest living trees in the forest and there are lots of stories that circulate about this tree. The one in the secret garden is over 500 years old. It stands very tall and regal, watching over its territory. The fairies like to take their tea by the old Oak Tree and they live in its branches, but the children catching butterflies merely run past it with hardly a second glance. This makes the old Oak Tree very sad. But, when Lily the Lamb is in trouble, the fairies turn to the old Oak Tree for help in finding her. And when the old Oak Tree is honored in such a way, it beams with pride.

The Enchanted Oak Tree, a picture book written by Sarah, Duchess of York, reads like a fairy tale, a fantasy that will capture the hearts of young and old alike. Beautifully illustrated, the plot develops around the old Oak Tree and the drama involving Lily the Lamb. The author uses simple language to tell the story, suitable for an early reader. Drama is accentuated by the use of onomatopoeia (noise words) like howl and baa, which are drawn out and made more elaborate with decorative fonts. The story is a delight to read and, although simple enough, it develops and becomes, like all good fairy tales, a lesson. As the young children in the story, the butterfly catchers, learn to respect their elders and to respect the environment around them, so too must young readers. This is a story full of charm and imagination.