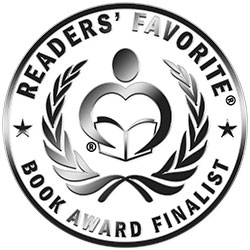 Reviewed by Mamta Madhavan for Readers' Favorite
The Evolved Masculine: Be The Man The World Needs & The One She Craves by Destin Gerek is an excellent book that all men should read to become evolved versions of their own selves. This book is a good tool for men to learn about masculinity, sexuality, and healthier ways of relating to women. The author first dreamed up an alter ego that was termed 'the Erotic Rockstar' and The Evolved Masculine was born from its ashes. It guided his own journey and reading this book will help to remove the self-limiting beliefs about masculinity, sex, and women. The author also shares the difficult parts of his life in this book and asks all men to walk the path of Evolved Masculinity with him so that they can take full responsibility for their lives.

This memoir is the author's story of self-discovery and his stories highlight his mistakes, vulnerabilities, and flaws. The book is an invitation to all men to unlearn their previous perceptions of what it means to be a man and to become full, integrated, and empowered as a result. Destin Gerek's journey is uplifting and encouraging to all readers who are looking for change and transformation by developing their masculine power, sexual mastery, and having better relationships. The techniques, tips, and strategies make it a good book to read during the journey to manhood, and will also help mothers of boys to guide them to raise emotionally conscious and intelligent boys. The topic has been dealt with in a very different and unique way, extensively and expansively, making the concept clear to readers. The Evolved Masculine is an excellent eye-opener for all men and will help them resolve the crisis of masculinity.