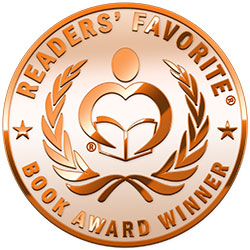 Reviewed by Emily-Jane Hills Orford for Readers' Favorite
Xyla is only three, but she already loves the four seasons of the year. There is so much to enjoy in each season; so much to do. In the summer, when it's hot, you can enjoy ice cream, building sandcastles, and make chalk pictures on the driveway. In the fall, you can pick apples, run through the leaves, and pick the best pumpkin ever for Halloween. In the winter, you can toboggan, ice skate, and enjoy the clear night sky; and then there's spring, with so much hope in the air for new growth, new life, and new fun. Xyla loves it all.

Dr. Skyla Duncan's picture book story, The Four Seasons: Limited Edition Children's Poetry, is a sweet and soothing glance at the four seasons of the year. Told in rhyming verse, the author follows the four seasons, outlining the many different changes and activities one can enjoy during each season. The author begins with summer, depicting the fun times Xyla can enjoy with her family while learning some of the wonderful things that summer presents. Even a rainy day can be lots of fun if Mommy bakes fresh cookies and Dad reads to her. Each verse is beautifully illustrated, some of the scenes taking place in Saint Lucia where her parents came from and other scenes in New York City where they live now. This collection of verse is a comforting look at the four seasons, presented in a way that young readers will enjoy as well as learn something new each time they have it read to them. This book is a real treasure.