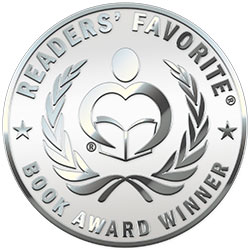 Reviewed by Jack Magnus for Readers' Favorite
The Friar is a romantic suspense novel written by Samantha Cole. Sage Hammond was determined to keep her husband's family horse ranch a going concern, even though the stillborn birth of a colt the previous season had made keeping up with mortgage payments a challenge. Ever since her husband died two and a half years ago, she had been both mother and father to her two small children, as well as a full-time rancher with a 150-acre spread specializing in breeding Appaloosas. Evan and Maddie Tanner were extended family who had been working with the Hammonds since her husband had been a boy, but the ranch needed at least another hand to keep up. It was a hot and dusty late spring morning when Adam Westfield came walking up the path to her home. Benji, the family's dog, instantly went on the defense, and Sage had to admit to herself that the man had quickly disarmed her protective dog with his calm and kind responses, but Sage wasn't about to be as easily persuaded. Adam explained that Reverend Stevens had suggested he come out and meet her. The Reverend knew she was looking for a ranch hand, and Adam, who was new in town, needed work. Adam explained that he was from New York and had been recently released from prison. He was looking for a chance to start again.

Samantha Cole's romantic suspense novel, The Friar, is a marvelous second-chance story about a young widow and the ex-con who walks into her life. Cole's main characters are strong, independent and ethical in their outlooks on life, and the reader can instantly understand why Reverend Stevens sent Adam to Heaven's Pastures, Sage's ranch. I had a grand time watching as Adam interacts with Sage, Evan and Maddie, and Sage's two children, and loved seeing him adapt to a very different culture than the one he was raised in. The Friar is a delight to read. There's tension and suspense around the stalker who's determined to wreak havoc on the ranch and its inhabitants that works quite well to keep the reader involved in the story. Cole also admirably addresses the automatic bias that many ex-convicts face after they've served their time, and the difficulty they have in being accepted back into society, as evidenced by the hostility of the local residents toward Adam. The Friar is most highly recommended.