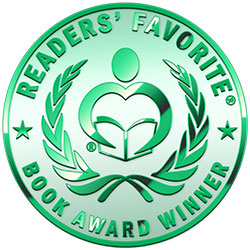 Reviewed by Ankita Shukla for Readers' Favorite
To say that Emily Calby's sweet sixteen birthday was far from normal would be the understatement of the year. On her sixteenth birthday, she was arrested for carrying an illegal weapon. As she lived anonymously under a fake name, this arrest threatened her true identity being revealed to the world. When a murder charge was added to her original charges, her anonymous life should have been the least of her concerns. Soon, she found herself behind bars in a juvenile prison. Any hope she had of having an easy trial evaporated the moment she came face to face with a vindictive prosecutor hellbent on getting the "little gutter rat" (Emily Calby) thrown into an adult prison for life. The second book in the Emily Calby series, The Girl in Cell 49B by Dorian Box is the gripping tale of a sixteen-year-old who, like a phoenix from the ashes, rises from her anger issues and guilt of the past. But will she survive the law that has many exceptions attached to each rule?

What distinguishes an act of self-defense from a brutal murder? In The Girl in Cell 49B, Dorian Box has woven an engrossing story around this idea. And what a fascinating ride it has been! Emily is the perfect character whose characteristics, like real humans, are quite contradictory. She has the instincts of a killer, yet a substantial part of her nature is that of a savior. Emily cannot stand still and let an injustice unfold in front of her eyes. More often than not, she pays a heavy price for intervening in such situations; however, this quality also helps her win readers' hearts. Even the side characters are crafted with several unique qualities that establish them as memorable and intriguing.

Dorian Box is a skilled storyteller and has infused the plot with several fascinating twists. His remarkable legal knowledge shines through and makes the narration even more authentic. By adding all the right ingredients of emotions, action, corruption, justice, courtroom drama, and gentle romance, Dorian Box has created a potential bestseller. Since the author has included tidbits from the first book, this second book of the series can be very well read as a standalone. The Girl in Cell 49B - Emily Calby Book 2 by Dorian Box is a must-read thriller.