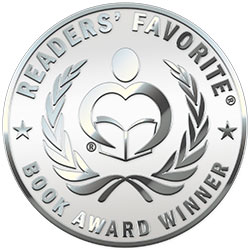 Reviewed by Gobi Jane for Readers' Favorite
The Greek Persuasion: A Novel by Kimberly K. Robeson is a wonderful story that explores strong themes with an irresistible appeal to fans of mythology and readers interested in the concept of soulmate. As a young girl, Thair Mylopoulos-Wright learned from her mother that humans were created to be whole and that it was Zeus who cut out a part of them. So, we have to search for our Other Self. Thair is in her thirties and still not feeling completely fulfilled with her partner. Desirous of discovering her authentic Other Half, she begins a spiritual odyssey that takes her to the Greek island of Kythnos for a summer. Alone on the idyllic island, she begins to write stories about her grandmother in Egypt, her mother in Greece, and her own life in America. By looking into the past, can she find the key to unlock the mystery that can lead her to the Other Self?

This is a novel with a beautiful concept, a story that is complex in both plot and the exploration of the themes. In this narrative, the author explores the possibility that humans were created to be self-sufficient until Zeus cut off part of them, which is why they have to find their soulmate to feel complete and contented. The characters are exceptionally developed and I loved discovering Thair, Dita, and Phaedra. Themes of maternity, mother-daughter relationships, and maternal influences are ingeniously developed. It is also interesting how Kimberly K. Robeson explores the influence that fairy tales and our connection with our mothers have when it comes to making decisions in life. The Greek Persuasion: A Novel is beautifully written and Kimberly K. Robeson writes in a voice that is strong and compelling, exploring human sexuality with skill and from unique perspectives. It is original and utterly engaging.