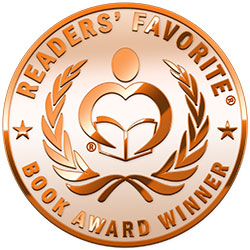 Reviewed by Alma Boucher for Readers' Favorite
The Hippocratic Deception is a medical thriller by Susan Walberg. Justina Gonzales is applying for an internship at McIntyre, Jones, and Hancock. Justina has no experience and is ecstatic when she is offered a health law internship. A nurse shares her concern with Mother Marie that a drug diversion is going on and that many people may be involved. Justina is partnered with Frank, and her first assignment is investigating the complaint. When the compliance officer, Michelle, wants to do an audit, one of the doctors yells at her. Michelle disappears after she quits her job. A few employees are starting to disappear, and Mother Marie is threatened to withdraw the complaint. The doctors in the clinic do their best to thwart the investigation and Justina is not sure who she can trust anymore.

Susan Walberg took me on a rollercoaster ride in The Hippocratic Deception. It was fast-paced and full of action and suspense. I just kept turning the pages, unable to put it down; I was too afraid to miss anything. The plot is well-planned and executed. The storyline had my attention from the start and I was intrigued. The chapters alternated between Justina and Therese and flow into each other, The characters are authentic and relatable; they could be anyone I know. My favorite character was Justina because she is strong and knows what she wants out of life. The story is well-written and the twists and turns kept me on the edge of my seat. I never knew what would happen next. The Hippocratic Deception far exceeded my expectations.