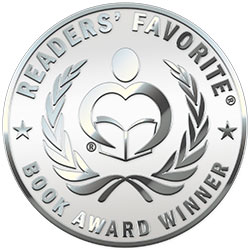 Reviewed by Lex Allen for Readers' Favorite
Jake Wood is a tough homicide detective with a partner who has been his best friend since middle school. He's a few weeks away from marrying the love of his life when a friend calls for help from South America. Jake drops everything to go to his aid, but ends up injured, in a coma, in a South American hospital. He awakens after eighteen months to discover his fiancée has married and is pregnant with another man's baby, his job is gone and his partner has been transferred to another city.

There are good reasons for Jonas Saul's best-selling author brand, and The Immortal Gene provides all the proof anyone could need. What starts out as a straightforward crime/serial killer thriller, becomes a sci-fi, horror thriller that will please fans of all the above-mentioned genres. There is much to impress in this story. Saul writes with an authoritative knowledge of biology, the many facets of zoology, criminal justice, and plain ol' writing skills. As outlandish as the primary plot becomes, Saul makes it real with deft use of in-depth knowledge of the subjects involved, and writing technical know-how. From characterization to dialog to plotting and sub-plots, he displays expertise.

I'm a fan of authors who don't pussyfoot around graphic events (violence, sex, et al.) and instead write it like a movie... visual and realistic. Jonas Saul gets an A+ for verisimilitude. The Immortal Gene is the first book in a series and, as such, has a cliffhanger ending, but it's not a debilitating fall and sets up book two perfectly. This is my first Jonas Saul book, but it won't be my last.