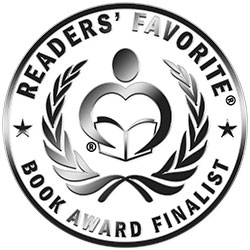 Reviewed by Emily-Jane Hills Orford for Readers' Favorite
Kindness One sounds like a course heading for a local college. It's not, but perhaps it should be. Kindness One, a take-off name from Airforce One, the U.S. President's private jet, is a private mode of transportation with the power to spread an important message about, you guessed it, kindness. It's something many take for granted, or don't even consider at all. It's the simple act of doing something positive to help someone else, just for the sheer joy of being kind. Author Leon Logothetis had this brilliant idea after he noticed a homeless man on the streets of Los Angeles, right on Hollywood Boulevard, holding a sign that read: "Kindness is the best medicine." The homeless man was Leon's first inspiration, but he certainly wasn't his only one. He handed the man two twenty-dollar bills and then returned home to his girlfriend with the idea of riding a motorcycle around the world to spread a little bit of kindness. It sounds crazy, but when Leon gets an idea, he goes for it, and his idea went beyond crazy, when he announced that he was going to travel without any money in his pocket. In fact, he was going to depend on the kindness of strangers to buy fuel for his bike, feed him and provide him with shelter.

Leon's story - The Kindness Diaries: One Man's Quest to Ignite Goodwill and Transform Lives Around the World - takes us from his home, to a cattle ranch where he learned how to rope a cow, to the central core of Pittsburgh where he slept on the mean streets with some homeless people, then across the Atlantic on a cargo ship (working all the way), through Europe and Asia, where he met kindness and not-so-kind people, but always finding his way and learning from others. It sounds almost as unbelievable as it is crazy, but that's what was Leon's mission. He helped those he met along the way, those who shared kindness with him. And, he learned the true power of being kind.

Amazingly, Leon actually traveled through Bhutan, a country that has a philosophy well suited to his mission: Gross National Happiness, where "Happiness means simplicity." In the most simple life, one can find true happiness. When things became difficult, Leon would rely on the words of wisdom he had picked up along the way. A friend told him, "Don't quit before the miracle happens." Mother Teresa's words of wisdom to us all are, "It's not how much we give, but how much love we put into giving." Salman Rushdie writes, "To understand just one life, you must swallow the world." And, Shantaram says: "Freedom is a universe of possibility."

Leon's advice, something that he learned from others on his travels is: "Surround yourself with love." He also discovered that the journey would only be complete when he found his way home again. Leon has written a very inspirational true story, one that will warm the hearts of all who read it, and hopefully one that will help spread the positive power of kindness. He has a powerful message to share, one that we should all take seriously. Well done!