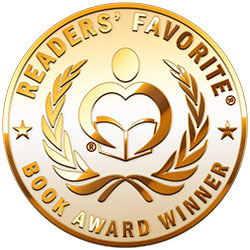 Reviewed by Viga Boland for Readers' Favorite
I'm going to go out on a limb here and tell you that The Pale-Faced Lie by David Crow is one of the most enlightening and entertaining true stories I have ever read. Crow's memoir of what it was like being raised...if one can call it that...as a Cherokee amongst the Navajos was impossible to put down. His ex-con father, Thurston, was a master manipulator, a child and spouse abuser, and the last person deserving of the love and loyalty David and his siblings gave him. But then, when you live in fear of both physical and mental abuse, it's amazing how resilient you become and how much you can take. David took a lot of abuse, but sadly, not just from Thurston. His small stature and huge insecurity made him the target of classmate and community bullies. But despite the abuse, David had a wild, naughty, yet somewhat endearing capacity for pulling pranks on everyone, from his peers to his teachers. Thurston encouraged this naughtiness in him and David would do it, hoping that his father might just love him a little better. All it really achieved was having Thurston make David an unwilling accomplice in his criminal activities.

Crow's accounts of these pranks are often hilarious. You can't help but smile, even though what he and his younger brother pulled off bordered on vandalism and was often dangerous. Thanks to the occasional adult who recognized what David was living with, and the heights to which David could rise once away from his father's nastiness, David came out on top and today enjoys success as do, surprisingly, his siblings. Talk about rising from the ashes! The Pale-Faced Lie is impossible to capture in a short review. The storyline and the characters are unique. The style is simple and straightforward. Every page brings new action and excitement, delivered with easy dialogue and sincerity. If you're looking for an absorbing and touching read during this time of physical isolation, grab The Pale-Faced Lie today.