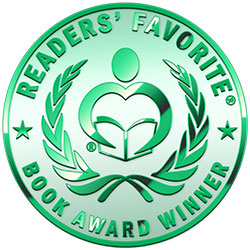 Reviewed by Mamta Madhavan for Readers' Favorite
The Sacred Path of Eco-Consciousness by Alice Iida is a book that speaks about the importance of restoring nature and saving the planet from destruction in modern times. She speaks about the ecological damage that is staring at us and tells readers to nurture the planet and also our souls. In times filled with unhappiness, strife and chaos, connecting with the universe is the best way to fill the void that is there in all of us. The author shares her amazing journey into the Amazon rain forest and speaks about how the experience refreshed and rejuvenated her, and helped her overcome depression and anxiety. The book speaks about healing our souls in tandem with healing the crippled universe.

The book is highly inspirational and elevates readers into a higher level of consciousness with its discussions on the seven Chakras and the Amazon Shamans. It is quite exhilarating to read about the Amazon Shamans. The author tells readers to develop a close relationship with the natural world and feel the pulse of the universe in them, and try to save it from deteriorating any further. The positive message of trying to transform ourselves and re-wire our negative energy to connect to our souls is the underlying theme of the book.

The mysticism and the spiritual teachings in the book evolve our thinking and we no longer see life as something difficult. It erases all the thoughts and worries that bothered us and helps us undertake a journey into our inner selves.