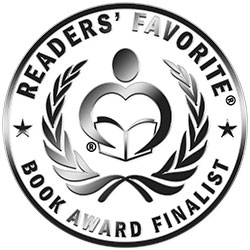 Reviewed by Sarah Rollins for Readers' Favorite
The Scattered Flock is the second novel in The Flock Trilogy by Jana Petken. Set in Spain during the Spanish Inquisition, the book immediately struck me as incredibly well researched and thought out in terms of the historical elements built into the story. The author has a very natural writing style as she develops her characters and the plot itself. David Sanz is the lead character, who is re-introduced following the first book, and is a Spanish Jew who has endured many tragedies in his life to date. We are then introduced to a second protagonist, Rafael Perato, leading a much more regal existence, who gives the reader a definite contrast to the life and times during this era. Both, however, are on their own quest for justice during what is evidently a cruel and torturous period of history.

Jana Petken writes a real page turner in The Scattered Flock, and I didn't feel that I had missed out by not reading the first book in this series. This is the art and quality of a good writer, one who allows a reader to pick up any novel in any order, but at the same time, leaving me, as the reader, wanting to go back to the start and read the first book in this intriguing and cleverly written trilogy. I congratulate Jana on her style, poise and passion, and whilst the story line can be graphic at times, she does this with grace, making me feel like I was there watching every moment in her characters' lives. Truly deserving of its five star rating, The Scattered Flock is a fantastic read! Really excellent story - I literally could not put it down, reading from cover to cover!