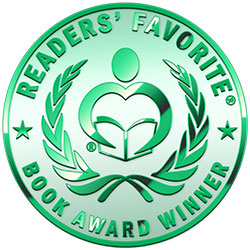 Reviewed by Michelle Stanley for Readers' Favorite
The Secret of the Sacred Scarab is Book One in The Chronicles of the Stone middle grade adventure series by Fiona Ingram. Adventure seeking Adam and his cousin, Justin, vacation in Egypt with their Aunt Isabel and grandmother. A peddler gives Adam a mysterious Egyptian scarab, but an Egyptologist, Dr. Khalid, finds out and attempts to steal it. Archaeologist James Kinnaird, who claims to know the location of the legendary Scarab King's tomb, is missing and the boys are convinced the artefact is linked to his disappearance. The cousins find clues about the Scarab King while exploring the Sphinx and cruising on the Nile. The scarab's aura lets Adam experience visions about ancient Egypt, and he and Justin manage to decipher some of its hieroglyphics. While they are exploring another historic site, Dr. Khalid's henchmen abduct the boys and take them into the desert, but a deadly sandstorm traps them while riding camels.

Adventure lovers will get the opportunity to become tourists on an exciting tour to Egypt through this magnificent novel, The Secret of the Sacred Scarab by Fiona Ingram. This is an engrossing children's mystery with non-stop action and interesting dialogue. I enjoyed the entertaining drama while learning about Egypt's rich historical past. Justin and Adam are smart, fun, and brave. Each possesses distinctive skills that the other lacks. The other characters are also persuasive. Fiona Ingram impressed me immensely with her relaxed, eloquent storytelling that will delight both pre-teens and adults. I look forward to the continuing adventure in The Search for the Stone of Excalibur, Book Two.