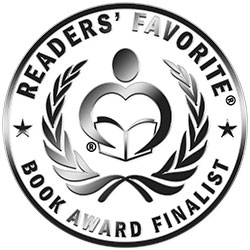 Reviewed by Vincent Dublado for Readers' Favorite
The Seventh Spark: Knights of the Trinity by J.B. Lion is a highly entertaining graphic novel that looks like the offspring of a consumer magazine and a gamer's manual guide. It paves the way to a new format in fiction influenced by the popularity of electronic games. The story opens in the dead of night as three mysterious beings meet to talk about the last two planets being protected by the Knights of the Trinity. One of these beings, the Reaper, claims that the realm of men is about to fall. He has a devious machination of igniting evil that will spread and infect life. Meanwhile, most of the knights have lost faith and confidence in the people that they protect, but they present their best-trained warriors when Artemus the Protector is killed and it precipitates a celestial war.

I found myself very invested in reading this graphic novel. The illustrations may not be on par with popular comic book illustrators, but they do the job and it saves you time from pouring too much energy into imagining what these fantastic beings look like. J.B. Lion has created an immersive world with likable characters in a narrative voice that is foreboding and poetic at the same time. The angels appear unique in the sense that they slightly deviate from the traditional preconceived images we have of them. For all we know, The Seventh Spark may be embodying a kind of power that is unknown to us during an earlier time. Reading this graphic novel offers a spiritual and philosophical question of whether or not humankind can still redeem its rightful place in paradise. I recommend this book for its creative and imaginary vision. It's a totally unique reading experience.