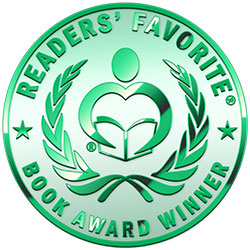 Reviewed by Kayti Nika Raet for Readers' Favorite
The Sportscaster's Daughter is a moving memoir by Cindi Michael, the daughter of legendary sportscaster George Michael. Anyone looking at Cindi would see a person with a charmed life, a loving husband, beautiful children and a successful career.
She seems to have it all yet she still longs for the love of her estranged father, having been abruptly ousted when she began to show independence and refused to bend to his controlling demands. Still, throughout her twenties, she longs to find out how did things go so wrong? How did her father turn from the man who fought for sole custody of her and her siblings, saving them from a neglectful home, to one who would become verbally and emotionally abusive at every turn. Despite it all, Cindi still remained hopeful of a reconciliation, all the way up to George Michael's death and the shocking realization that she had been written out of his obituary.

The Sportscaster's Daughter by Cindi Michael is a tale of forgiveness and self acceptance. I'm not an avid sports listener by any means so I feel that I was able to dive into The Sportscaster's Daughter without any preconceived notions of the man who for a time was such a dominant figure in her life. While that lack of knowledge was a boon as I was able to fully grasp the scope of Michael's story and see how much the need to please and prove herself affected many decisions in her life, I also felt that a lot of the emotional impact in this memoir was predicated on knowing at least a little about George Michael himself. Still, I found myself rooting for Cindi at every turn, hoping that she would find the stability and love she so desired, to find her own triumph despite the rejection she faced. The Sportscaster's Daughter by Cindi Michael is a great read for anyone looking to dig deeper into the legend, to find not a god, but a man with flaws like everyone else. A man whose flaws hurt the people who loved him most.