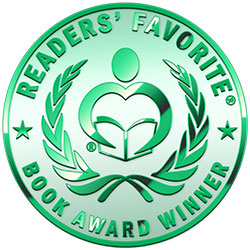 Reviewed by Jennie More for Readers' Favorite
The Stripped-Down Guide to Content Marketing by John Egan is a step-by-step guide to starting, flourishing, and succeeding in the content marketing game. With a wealth of experience as a content marketing specialist and examples of real-life on-the-job experience of what works and what doesn't, Egan provides an in-depth and insightful look into the reality of content marketing. Covering key topics like SEO, content creation and promotions, the values of pillar content and blogging, and the importance of brand storytelling and authority, this easy-to-read guide makes content marketing a manageable endeavor for anyone interested in entering or improving their content creation and management journey.

The Stripped-Down Guide to Content Marketing by John Egan is an absorbing, concise, and resourceful guide to understanding and implementing a content marketing plan. I thoroughly enjoyed reading this book, especially the reference to personal anecdotes like finding local angles to stories that resonate with specific communities to drive traffic to a site and never underestimating the amount of traffic that so-called boring companies like lawn and storage businesses can get through well-crafted and implemented content strategies. These two elements stood out most because we often read about the content success of glamorous and desirable brands like fashion and the automotive industries. Still, Egan skilfully demonstrated how he achieved notable content marketing success for companies most would consider unlikely, proving the value of skilled content creation and the difference it can make to any brand. The Stripped-Down Guide to Content Marketing is a valuable resource for content creators, written in a reader-friendly and authoritative tone backed by actionable insights.