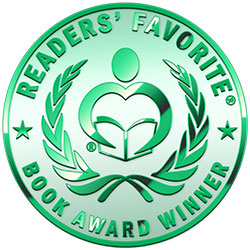 Reviewed by Kristie Ingerto for Readers' Favorite
The Ten Commandments: Ancient Words - Timeless Truth by J. Rodman Williams is an in-depth look at the Ten Commandments that will deepen one's understanding of these timeless laws. The text from the Bible containing the Ten Commandments is shared at the beginning of the book. Following this is an introduction and discussion about how this text has historically been a unifying force among religions. The Ten Commandments represent moral laws that are accepted in all religions. Each Commandment is discussed and analyzed. At the end of each chapter, there is an empty page included for the reader to write personal notes and meditations.

This is a fantastic read. Because it is not geared specifically to one particular religion, this is a book that anyone from any religious background could pick up, read, and enjoy, as well as deepen their knowledge of the Ten Commandments. This is not a book to rush through as a quick, easy read; this is a book that you will want to take your time over. There is a lot to absorb and think about in order to really experience some spiritual growth in your life. I love that there are blank pages included at the end of each chapter as this is a book that will really encourage deep thinking and further discussions with others in your religious circle.