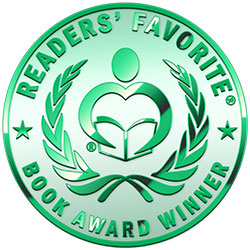 Reviewed by Kristine Zimmerman for Readers' Favorite
What do hungry foxes like? Chickens! In Suzanne Alexander's book The Tip of the Tale, we meet a hungry fox who is searching for a delicious chicken meal. He spies a farm and heads there, only to see no chickens but a cat instead. When he asks that cat if there are any chickens, the cat says no and sends him on to the next farm. The story is repeated at each farm he visits until, finally giving up on finding chickens, he settles for some milk, only to have it splashed all over him. Even though the fox sees no chickens, eagle-eyed readers are sure to spot some chicks hiding in unusual places.

The Tip of the Tale has all the elements needed to make it a great book for sharing in storytime. The story is fun and has a repeating element that kids love. Ashley Teets's illustrations are expressive and full of humor. Kids will enjoy spotting the chickens that the fox doesn't see, some hiding in plain sight. Many times after sharing a book about animals in storytime, I have had kids ask me for more information about those animals. I'm so glad that Alexander has included facts about red foxes at the end of her story. Suzanne Alexander clearly knows how to craft a story for young kids. The Tip of the Tale is simply a great story and one that will be asked for again and again.