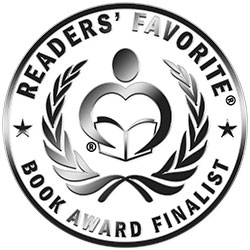 Reviewed by Rabia Tanveer for Readers' Favorite
In The Warmest Winter by Greatest Poet Alive, a well-known doctor, Dr. Miles Livingston, is the prime suspect in the murders of his wife and his two girls. They were killed in their own home in a brutal murder. Miles asks his attorney friend James Gordon to represent him in court, even though he is not a criminal lawyer. As Miles is his friend, Gordon agrees. But as soon as he delves into the case, he finds out that everything is not as it seems. There are secrets that can destroy the life of his friend.

Miles is not being one hundred percent truthful with Gordon and Gordon cannot help him if he is not co-operating. As Gordon investigates deeper into the murder, a new tale is revealed and he is confused. Along with that, his own domestic life is disturbed. He is trying to find answers for his own life and marriage. Can he save his friend when his own life is so problematic? Is his friend Miles really the culprit or is someone framing him for the murders?

The Warmest Winter was a great, thrilling thriller. If I remember correctly, James Gordon is a fantastic poet. Turns out he is also a talented thriller/mystery writer. This novel is a compelling mystery with an attorney who is ready to dig in deeper and get his hands dirty. He does not shy away and I really like such characters. I love a story when I cannot guess who the killer is. I really enjoyed the novel and loved this story. I gave it a 5 star rating because it held my attention and made me read it until the very end. Great job!