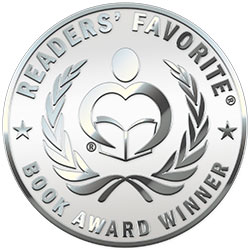 Reviewed by Romuald Dzemo for Readers' Favorite
The Weight by award winning author Hubert Crouch is a unique thriller and the third book in the Jace Forman legal thriller series. After Leah Rosen, a young reporter, publishes her article "Texas Justice Gone Wrong," she receives an unexpected response from Cal Connors, a powerful lawyer, who is featured in the article as being a perpetrator of a multi-million dollar fraud in the justice system involving an insurance company. The reporter is being sued for defamation. Now Jace Forman must defend the young reporter, but the task is far more than standing behind a defendant because the plaintiff is as cunning as he is ruthless. Forman has to follow a trail of blood and deal with a disgusting case of kidnapping to bring the enemy down.

Hubert Crouch has a knack for writing prose that is tight and with emotional insight. This story will absorb thriller fans that also enjoy compelling courtroom drama. The plot is complex and there is so much in it to wow the reader. The author shows great mastery of the law and seems to have been around the courtroom for a while. I love stories that feature great and vivid descriptions with plot-driven dialogues that do not come across as forced, and the author masterfully blends the two aspects of storytelling in this compelling story. The characters are awesome. I loved the way the antagonists of the story are created. Cal Connors and his daughter are hard-core criminals who are very ingenious in executing their criminal plans and it is enjoyable to watch them against a formidable adversary. The Weight exceeded my expectations and I was absorbed from the beginning to the end.